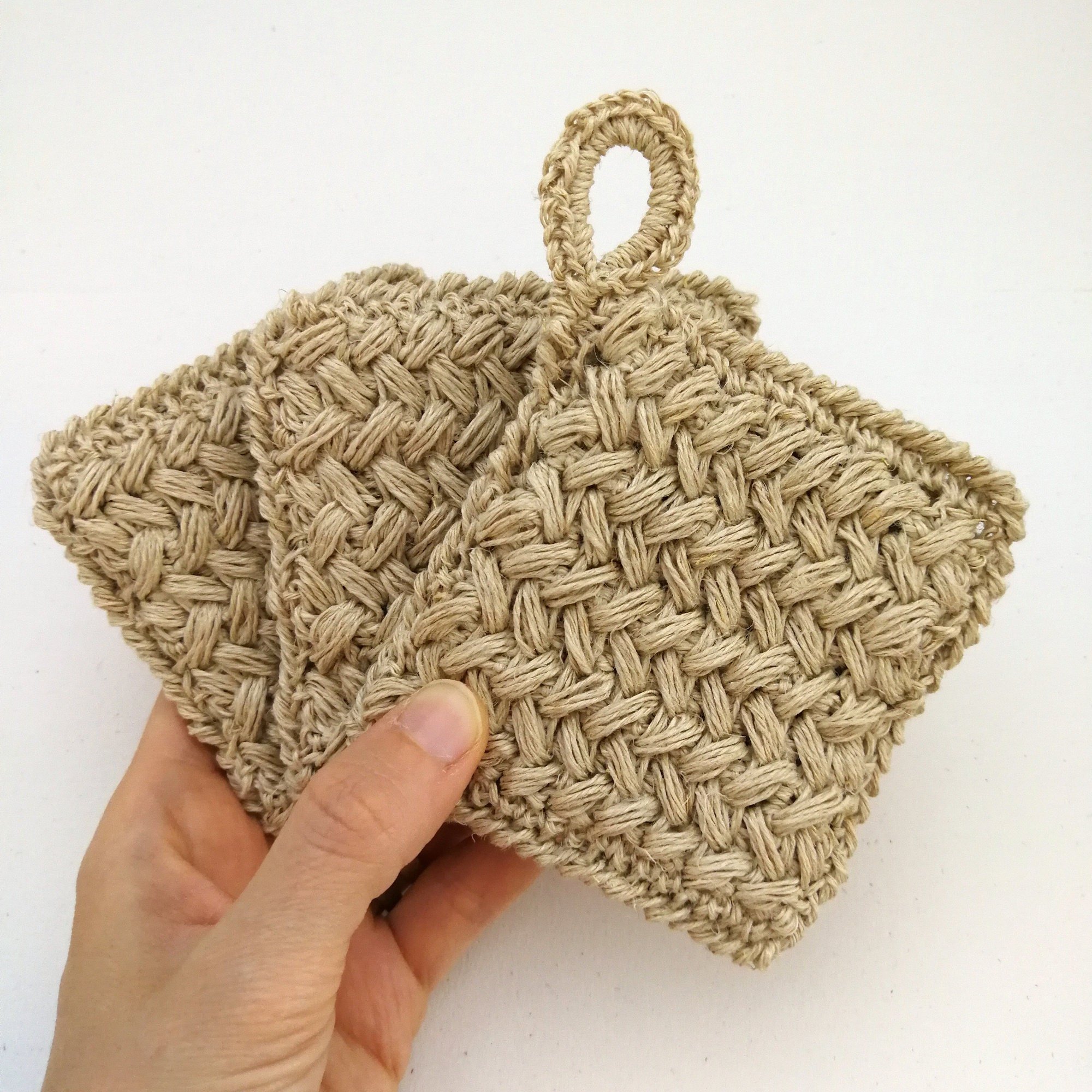 Image 1 of 5
Image 2 of 5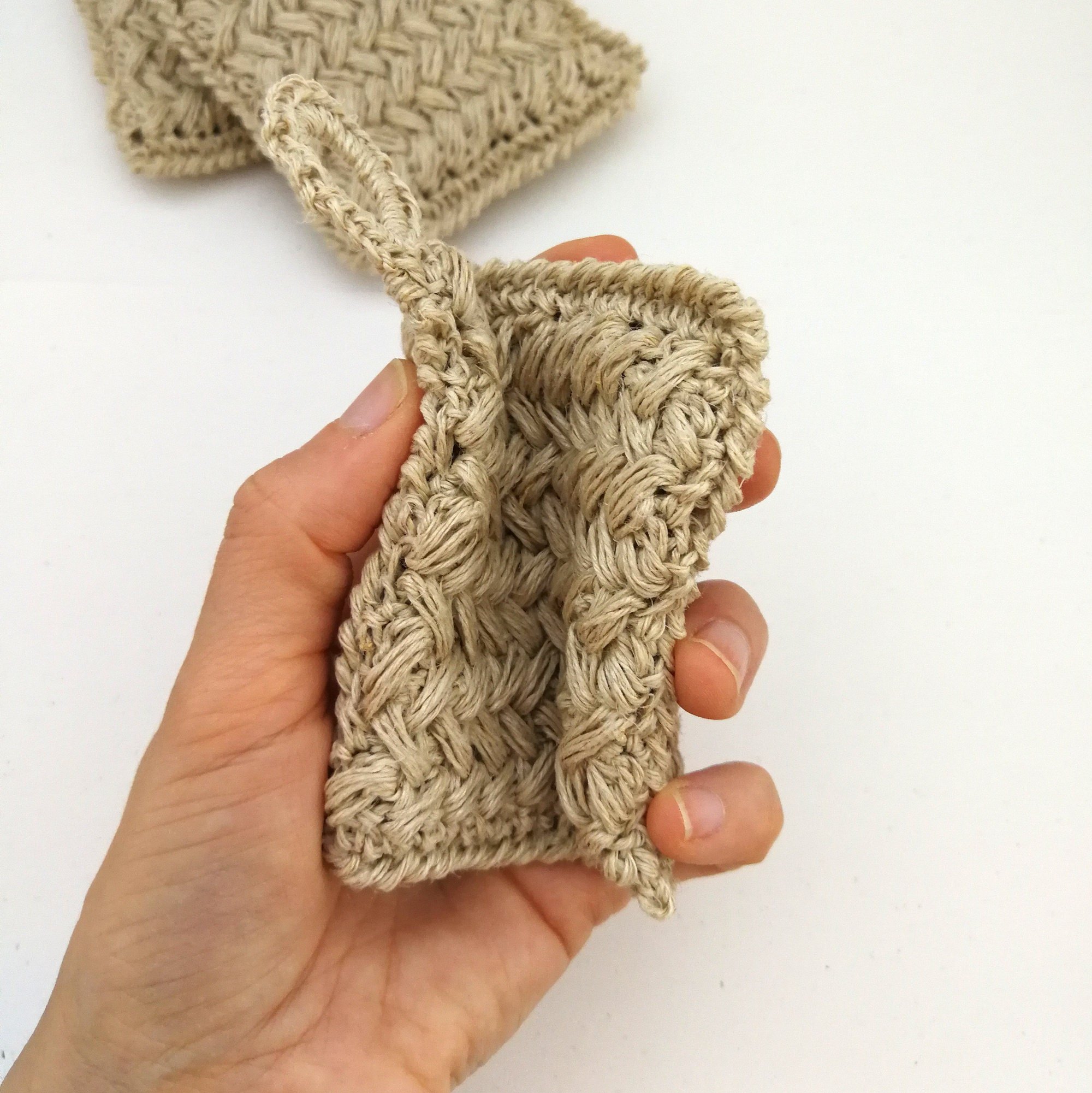 Image 3 of 5
Image 4 of 5
Image 5 of 5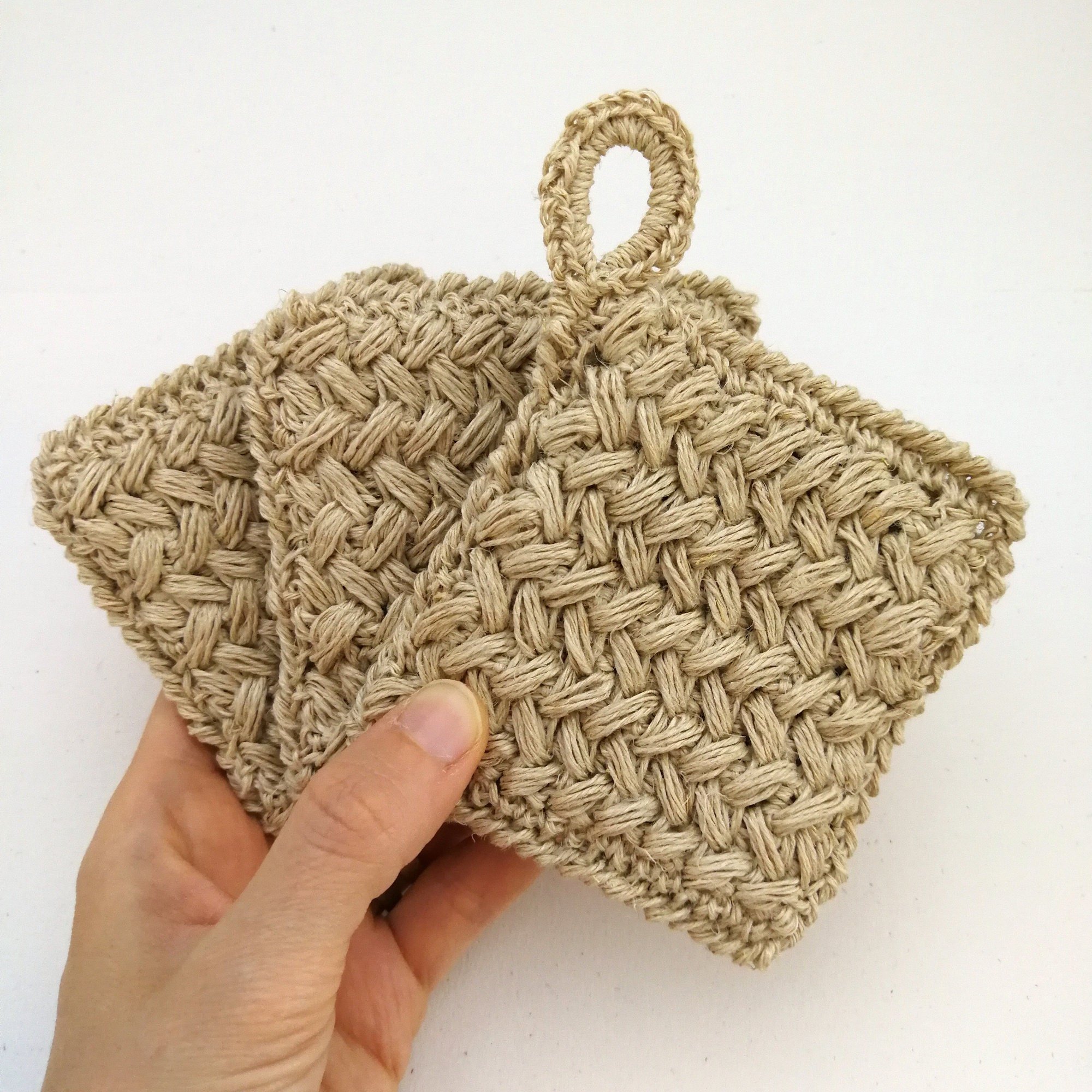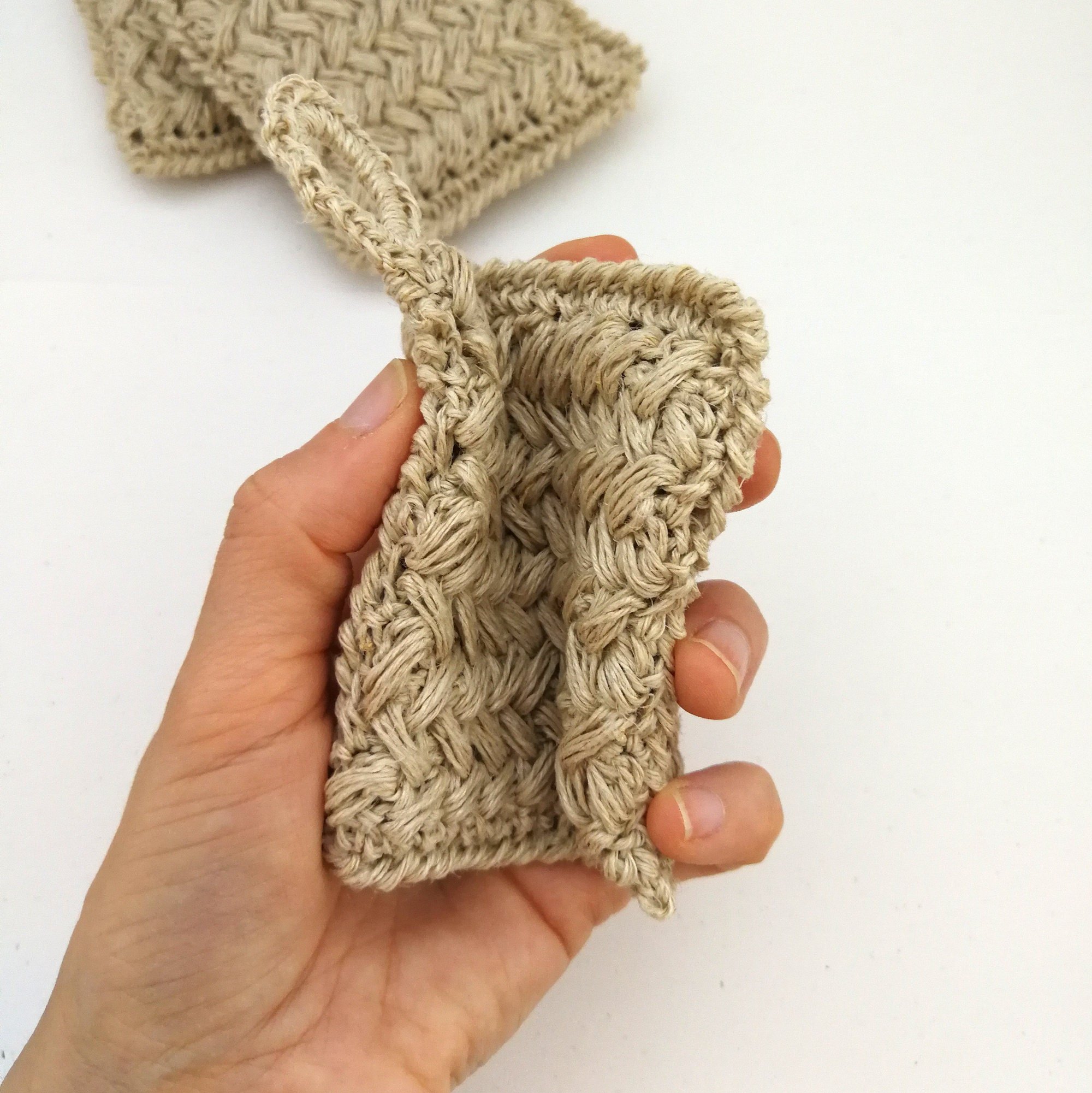 Eco Friendly Hemp Dish Sponges
A crocheted, eco friendly, hemp crochet dish sponge, made to order and sent straight to your door. They are completely natural, made from 100% hemp, reusable and fully home compostable.
Each one is made to order and handmade by me. They are double sided (the same pattern on both sides) making it a padded, squish-able, bendable sponge, perfect for washing around pan edges and the tops of mugs.
Size: Each sponge is approximately 8cm x 9cm (3.25" x 3.75")
Once you've used your last plastic one, make the swap and you won't have to worry about microplastics ever again. They are a sustainable, plastic free, and a naturally antibacterial alternative, taking you one step closer to a zero waste home.

Please choose from the drop down if you would like it with a hanging loop for drying or without.

Why I use hemp?
• Naturally antibacterial.
• Washable (max 30).
• Biodegradable.
• Organic. It needs no pesticides to grow.
• The yarn I use is grown and produced in Europe using no chemicals in the production process.
• * It's cultivation regenerates the soil. *

Care Instructions: Pop them in the wash with your other laundry (max 30) and let them air dry. Easy!

Want to make your own? See the sport weight hemp yarn listing and the crochet pattern.
Shipping: Orders outside the EU may be subject to local taxes and customs charges.