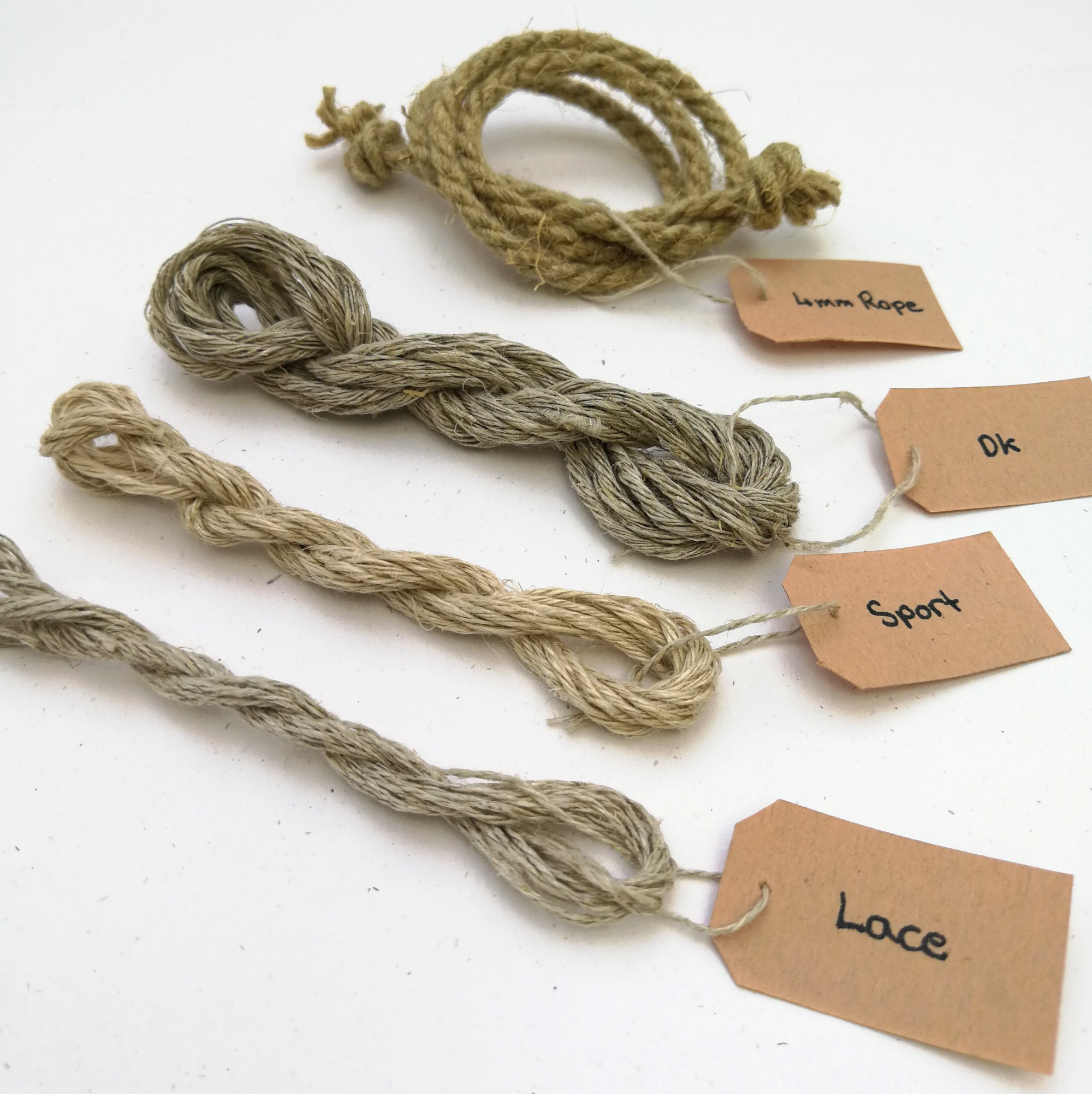 Image 1 of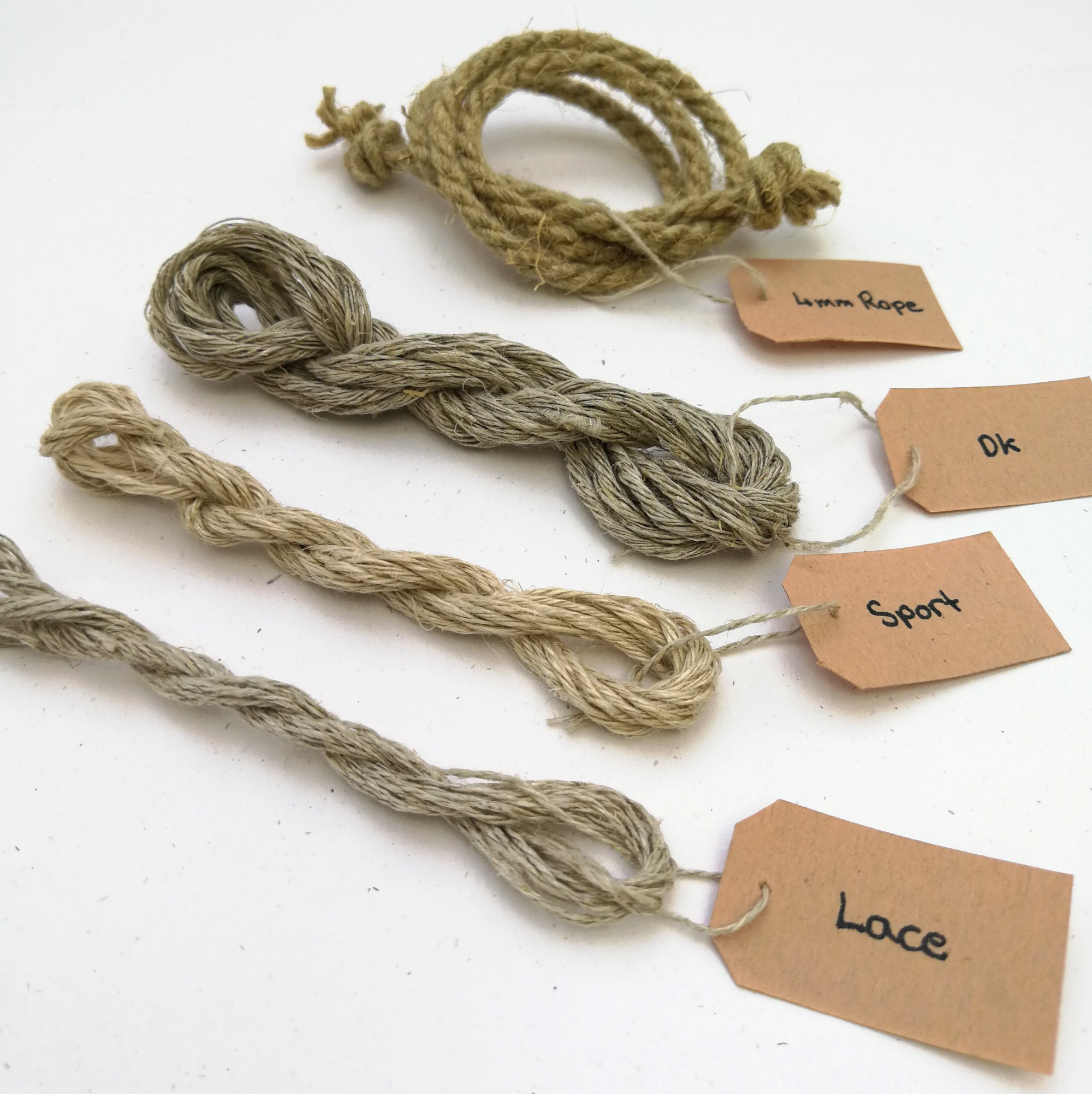 Hemp Yarn / Rope Sample
I know how hard it is to buy yarn online without seeing it first so if you're not sure and you want to check what it feels like or the diameters for each, then this is for you.
You will get roughly 2.5 metres / 8ft of yarn for each weight and/or 50cm of rope. This should be enough for you to crochet/knit a couple of small rows.
If you are only interested in one or two of the samples then please specify in the notes when checking out (i.e. 'please just send me the lace and the DK) otherwise I will send you a sample for lace, sport, DK and rope.
I reuse card/paper to make the tags and for packaging, so the tags may not be the same as in the photo. They could be a different colour, different paper/card or even made from a salvaged tofu packet.
Yarn Care: Washing machine safe (max 30)
Why Try hemp?
• Naturally antibacterial.
• Washable (max 30).
• Biodegradable.
• Organic. It needs no pesticides to grow.
• The yarn I use is grown and produced in Europe using only water in the production process.
• Hemps cultivation regenerates the soil.
Shipping: Orders outside the EU may be subject to local taxes and customs charges.