Image 1 of 6
Image 2 of 6
Image 3 of 6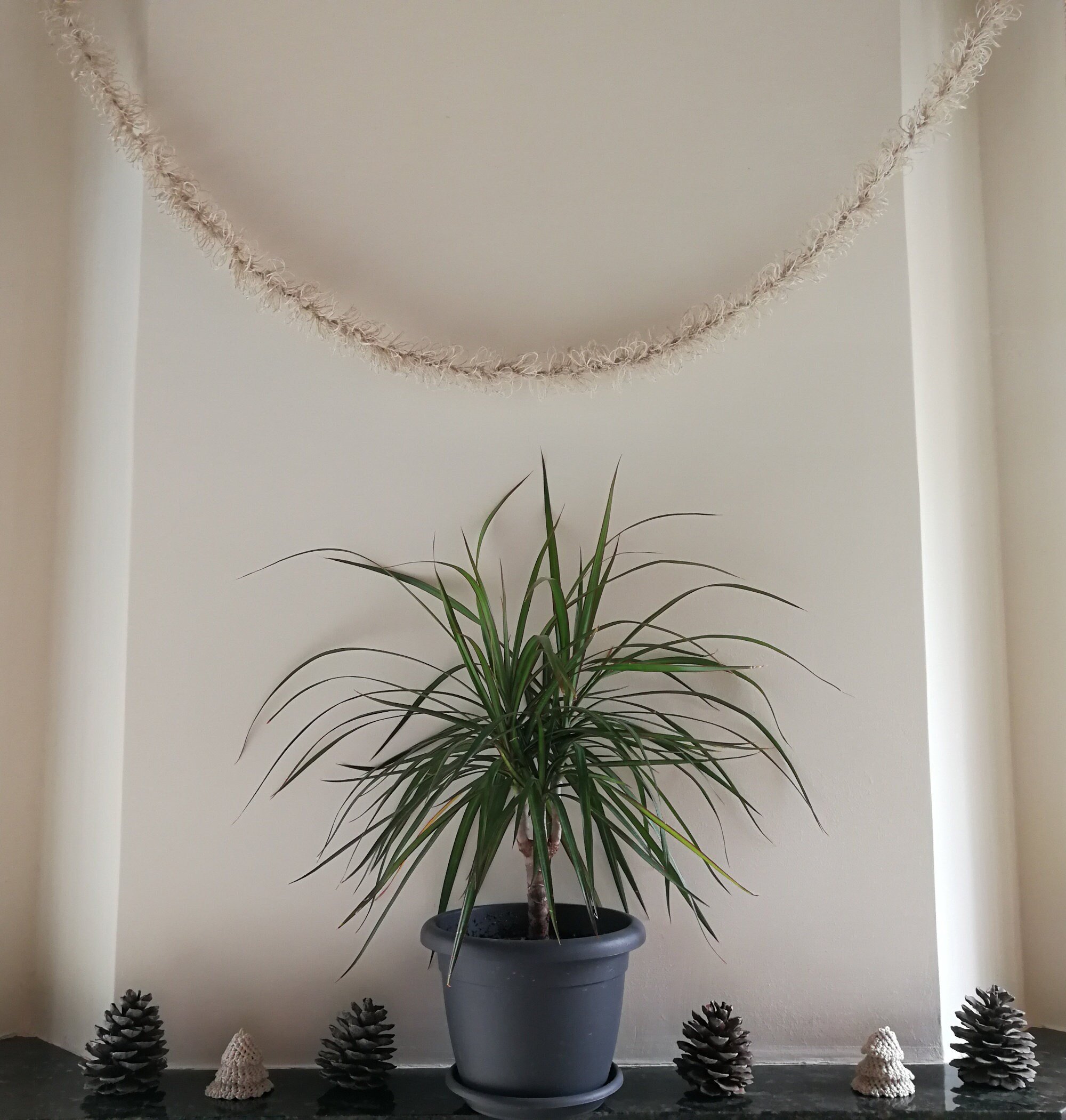 Image 4 of 6
Image 5 of 6
Image 6 of 6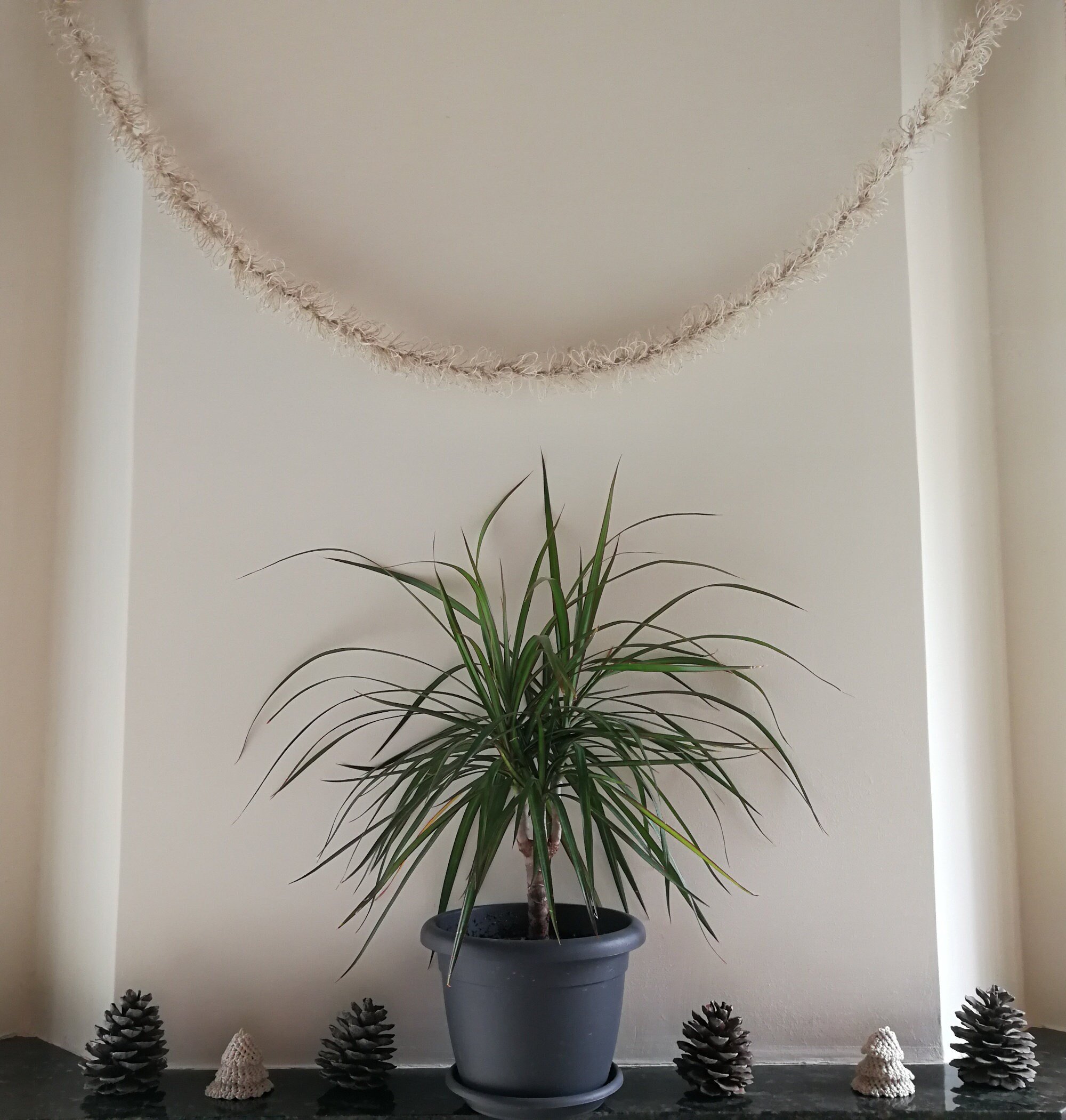 Eco Friendly Christmas Tinsel Crochet Pattern
Make your own eco friendly Christmas tinsel with this easy to follow zero waste crochet pattern.
This tinsel can be used as an alternative to normal tinsel, on a tree, or simply draped over a large branch with some lights or used as a simple decoration hung above your fireplace or even twisted around the banister. It goes really well with other natural Christmas decorations like pine cones, acorns and holly.
Skill level: Easy - Intermediate
Length: 100" / 2.5 meters approx (adjustable)
Width: 2" / 5cm approx
What you will need:
• 50g / 250 Metres / 273 Yards of 100% Hemp yarn in lace weight or see alternatives below.
• 2mm - Metric / 14 - UK & Canada / B-1 - US / 2/0 - Japan crochet hook
• Scissors
• Darning/Tapestry Needle
• Stitch Markers
Gauge: 26 Single Crochet (U.K. Double Crochet) and 35 rows over approx 10cm (4")

This pattern was born out of my own want for a more sustainable tinsel option at Christmas. I love the outcome and reuse it every year.
The pattern is written in English and includes lots of photos to help you through and full descriptions of each stitch used.

Why use hemp to make this pattern?
• Completely natural.
• Washable (max 30).
• Fully home compostable at the end of its life.
• You would be supporting the cultivation of a crop that regenerates the earths soil and needs no pesticides and less water to grow.

Other Yarn Recommendations
Here are some other sustainable yarn options that I think would work really well.

© Pattern Copyright
Please be a good human and don't copy, redistribute or sell this pattern or the pictures within it in any way. You are welcome to sell your finished Eco Tinsel but I ask that it be credited as a byGoldenberry design. Thank you.